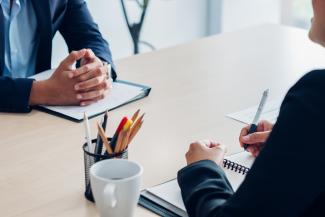 James Bayard, CFP®, ChFC® Earns the Retirment Income Certified Professional® Designation
James Bayard, CFP®, ChFC®, RICP®, Investment Advisor Representative with Capital South Wealth Management, LLC has earned the Retirement Income Certified Professional® (RICP®) designation from The American College in Bryn Mawr, Pennsylvania.
The RICP® is an advanced designation earned by individuals working in the retirement income planning field. Requirements for the designation include three college courses, a series of two-hour proctored exams, and at least three years of experience in the financial services industry. Recipients of the RICP® designation also must meet stringent ethics requirements and participate in The American College's continuing education program.
Using comprehensive techniques, RICP®s identify retirement income needs and objectives and evaluate a client's current situation relative to those goals. Individuals who earn a RICP can provide expert advice on a broad range of retirement topics including income needs and objectives, estate issues and other risks to the retirement income planning, Social Security, health insurance and housing decisions, and income taxation.
The American College is the nation's largest non-profit educational institution devoted to financial services. Holding the highest level of academic accreditation, The College has served as a valued partner to the financial services profession for over 86 years. The American College's faculty represents some of the financial services industry's foremost thought leaders. For more information, visit www.TheAmericanCollege.edu.
About James Bayard, CFP®, ChFC®, RICP®
James co-founded Capital South Wealth Management LLC to address the needs of individuals whose financial situations are transitioning due to retirement, death or divorce. James and the Capital South team work to educate clients on financial matters, provide clarity regarding their situation and build a plan to address income and expenses.
James is a member of several professional and community organizations including the Financial Planning Association (FPA), the Baton Rouge Estate & Business Planning Council, the National Association of Estate Planners & Councils, and the Baton Rouge Area Chamber.